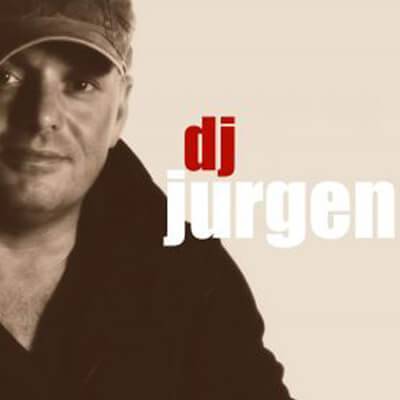 DJ Jurgen
DJ Act
Duur optreden: 1x 90 minuten
Techniek: Niet inbegrepen
Prijs: Op aanvraag
DJ Jurgen Boeken
Wil je DJ Jurgen huren voor een optreden? TML Entertainment is het artiestenbureau voor al je artiesten boekingen. Op deze pagina vind je al alle informatie betreffende kosten en mogelijkheden voor het inhuren van DJ Jurgen.
Wil je meer informatie of DJ Jurgen boeken?
Neem gerust contact met ons op via het boekingsformulier of bel 071 – 747 1516
Biografie
In 1998 he made his big score with his number 1 record BETTER OFF ALONE. This made him a well known DJ all over the world. Television performances and travelling throughout countries like JAPAN, HAWAII, DUBAI, SOUTH AFRICA, USA, etc. DJ Jurgen was the first DJ/producer nominated for the IDMA award in Miami, receiving recognition throughout with his follow up hit record Higher Higher wich brought him to the top.
July 2005 DJ Jurgen released Wicked Waves on the new Yakuza Label and in March 2007 his single Boyzz was released on Spinnin Records. Further in June 2008 Higher Love came out and in 2009 Crazy Sexy Cool.
In 2005 DJ Jurgen also started with his daily morning radio show at Radio Fresh FM where he hosted his high rated show ID, every Saturday night with the latest club tracks news. His radio show is internationally well known and listened to, because people tune in from all around the world to check his show on the internet Fresh FM ID
At the moment DJ Jurgen is on the move. This year two new single`s will be released and Higher & Higher will be Remixed by several well known upcoming producers and of course by DJ Jurgen himself. His open up-tempo Tech House will keep the people moving on the dance floor……