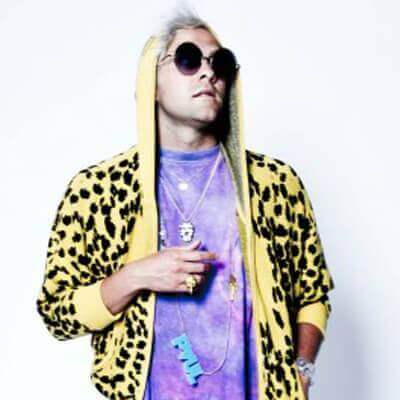 Paul Turner
Tape Act
Duur optreden: 1x 30 minuten
Techniek: M-set inbegrepen
Licht(show): Niet begrepen
Prijs: Op aanvraag
Paul Turner Boeken
Wil je Paul Turner huren voor een optreden? TML Entertainment is het artiestenbureau voor al je artiesten boekingen. Op deze pagina vind je al alle informatie betreffende kosten en mogelijkheden voor het inhuren van Paul Turner.
Wil je meer  informatie of Paul Turner boeken?
Neem gerust contact met ons op via het boekingsformulier of bel 071 – 747 1516
Biografie
Paul Turner always knew that performing would be his life from an early age. He used to grab every opportunity to get as much attention as possible from the family, friends, and strangers around him. He always loved making people laugh. Paul Turner attended a Performing arts college to grasp the basics of his Art and to set him off towards his dreams.
Musical Theatre was the first road he took, and it brought him great opportunities to perform all over the world and really learn that his love for the STAGE was SERIOUS. He performed in musicals such as "We will Rock You", and "The Rocky Horror Show", and even tried Irish dance for a small period in America. It was Musicals that brought him to the land of cheese and windmills, HOLLAND.
Where his journey went to from here is UNBELIEVABLE.
The Voice Of Holland
After applying for the second series of "THE VOICE OF HOLLAND" and ending up in the FINAL (grabbing all the support from his amazing fans along the way) PLANET PAUL TURNER WAS BORN.
Paul Turner hopped onto his ROCKET SHIP and started to perform all around the country, from surprising people for their birthday's, to performing in an arena to 68,000 people. Who knew this could happen when you follow your dreams. The rocket ship then decided to take a short trip to Malaysia so Paul Turner could live for a while in the jungle taking part in "Expeditie Robinson" For Dutch television. Paul also learnt how to Ice Skate in "Sterren dansen op het ijs" and was shown around Holland in a Ratings Winner Reality show "De Zomer Van Paul and Pauline" for rtlXL.
He has now finally arrived on Planet Paul Turner and has taken in all of his experiences and is ready to BLAST OFF onto the next adventure. Planet Paul has undergone a REVOLUTION, and Paul is ready to bring Music and a great PARTY to all you "stars" out there. LET'S GO and START this revolution together!!!